"Using expert communication skills, Graciela assisted each and every individual with breaking down their own history, putting it in perspective, and aligning it toward their future goals. Graciela helped a room of veterans self-actualize their own worth, while also equipping them with the communication skills they need to demonstrate that worth and accomplish their dreams." – Mitchell Craddock, President, Texas A&M University Veterans Association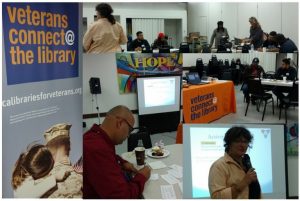 This is for the professional who wants special attention to craft a compelling authentic personal brand, from beginning to end, with Graciela's expert guidance. It includes everything: the three-module online course, a copy of B.R.A.N.D. Before your Resumé + 60 minutes of private coaching via video with Graciela.
In our private session, we'll discuss your "extracted product attributes" from the course brainstorming exercise, discuss your target audience and what works to influence them, and you'll polish your draft branding statement into something you'll be proud to use immediately.
This premium coaching package is for professionals in career transition, small business owners positioning themselves as founders, and for professionals seeking a promotion. PLUS, if you ask, Graciela will connect you with someone in her network so you can do an informational interview and grow your network!
"Fantastic, bring her back!! Provided extremely useful information that allows for reflection and personal growth." – Student evaluation of workshop, Cal State –East Bay, Hayward, CA
"…veterans all found the workshop extremely helpful!  Not only was the information pertinent to a diverse audience, but it was practical and sophisticated advice." – Joanna M. Arteaga La Spina, Program Coordinator, Vets Connect at the Library, East Palo Alto Public Library, CA